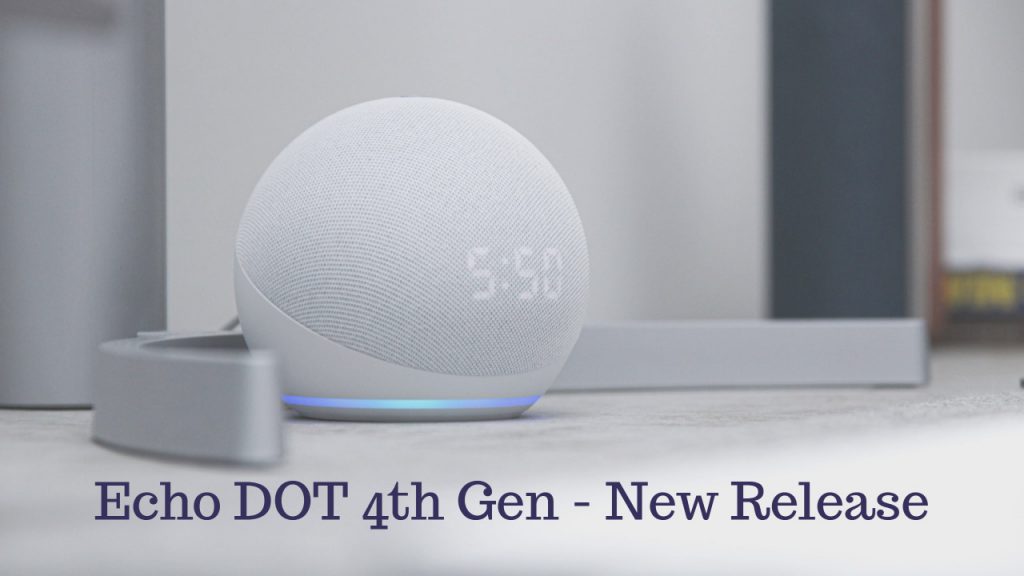 With the new Echo Dot, Amazon is making great strides toward bringing Alexa everywhere. This new Echo is designed to be easy to use, intuitive, and affordable. To start with the Amazon Echo 4th gen review,  it is definitely a smart speaker that can do almost anything. You can ask Alexa to play music, check weather forecasts, set timers, control smart home devices, read news headlines, order food, get directions, call people, listen to audiobooks, and much more. It's a great device if you want to use voice commands to interact with your smart home devices.
When was Echo 4th gen released?
The 4th generation Amazon Echo was released back in September 2020. It's a great device that offers many features and capabilities. In fact, it's the best-selling product on Amazon.com since its release. The 4th generation Amazon Echo is a voice-controlled speaker that connects to Alexa, the cloud-based service that powers everything about the Echo line. You can use the Echo to play music, get news updates, check traffic conditions, control smart home devices, and much more. It is powered by the same processor as the previous version, but it has a much improved sound quality. It also features a built-in microphone that enables users to make calls hands free.
What's New in Amazon Echo 4th gen?
Improved sound quality
Better bass performance
More accurate wake word detection
Enhanced volume controls
Improved microphone sensitivity
Improved Alexa Voice Service reliability
Improved Wi-Fi connectivity
Improved Bluetooth connection
Improved audio playback
Improved hands-free calling
Improved echo cancellation
Is Echo Dot 4th Gen worth?
Echo devices are now seen in almost all homes and are always value for money. It is a Smart Speaker That Can Do More Than Just Play Music. Lets have a quick tour that what all can be done using this smart device.
Voice Control the music : The most common use for Echo Dot is voice control your entertainment. It stream songs from Amazon Music, Spotify, Apple music, SiriusXM, etc. It plays music, audiobooks and podcasts in your home.
Control your smart home – You can very smartly control your home by just giving instructions to Alexa to turn on the lights, open and lock doors and adjust thermostats with compatible devices.
A helping hand – No doubt Alexa is your helping hand when your kid ask a question and you are unable to answer. Apart from that you can set alarm, play the news, ask Alexa to crack a joke on your behalf, check weather in your area and others.
Communicate or announce – With Echo dot you can call almost anyone hands-free. You can even make any announcement like dinner is ready for everyone in the family.

Privacy maintained

– Amazon Echo Dot is built with different layers of privacy controls. You can easily do it using a mic off feature.
Design & Features
The design of the device remains unchanged, except for its color. The device now comes in black and white colors. Its dimensions remain the same at 6.9 x 5.8 x 2 inches.
Connectivity
The device is compatible with Bluetooth speakers and other devices that have Bluetooth connectivity. You can pair it with any Bluetooth enabled device using the Bluetooth icon on the home screen.
Need assistance in pairing your Echo Dot device, click here.
Voice Assistant
Alexa is the name of the virtual assistant that powers the device. She works just like Siri or Google Now. You can ask her about weather, news, sports scores, traffic updates, and many other things. You can even use her to control your connected lights, thermostat, and other smart home gadgets.
Audio Quality
The audio quality of the device has been greatly improved over the previous model. It sounds clearer and more natural than before.
Read our article to know how Echo dot can be used as a Bluetooth speaker.
Conclusion
If you're looking for a good speaker that will play music well, then the Amazon Echo 4th Gen review is that it offers great functionality, a high-quality sound and hence is the best choice. So why wait just click and buy.